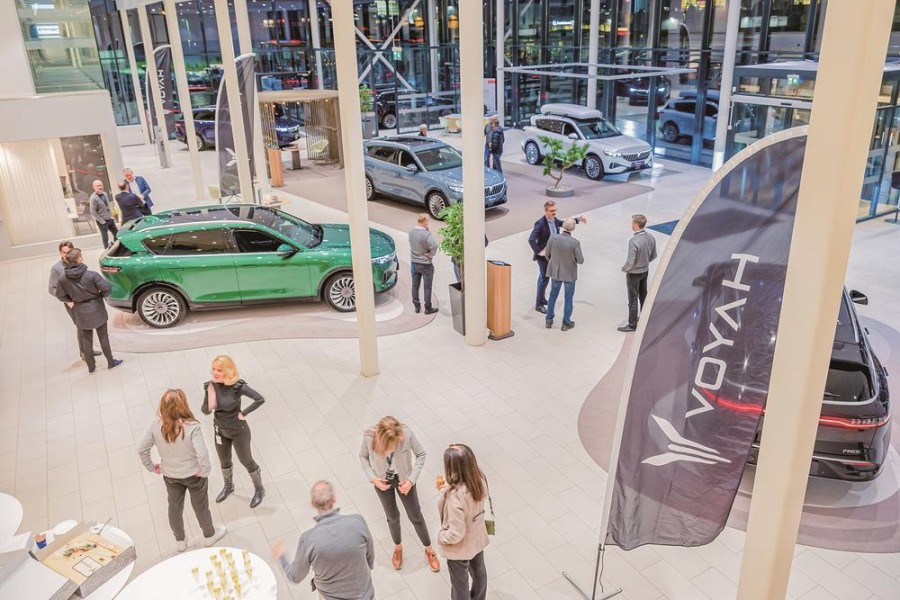 Recently, the first overseas VOYAH flagship store was officially opened in Trondheim, Norway's third largest city. Since the opening of the first overseas VOYAH space in Oslo, the capital of Norway, in June this year, the "VOYAH Sailing" plan has made new progress.

On the opening day, customers who came to the site showed great interest in the VOYAH brand from China and its first model, FREE. Jarle Dretvik, the general manager of Landutrum flagship store who received customers at the scene, saw the warm atmosphere at the scene and expressed confidence in the development of VOYAH's first overseas flagship store and looked forward to the future of VOYAH in Europe. He said: "At present, we are very optimistic about the future. Free meets the needs of Norwegian users in terms of design and performance. VOYAH is fully capable of competing with European luxury brands."

It is reported that 500 FREEs departing from Wuhan in late September have arrived in Norway and have been delivered to customers in Norway and Europe.

A customer who just started to pick up FREE drove his car from Norway, via Denmark and Germany, and finally arrived in the Netherlands. The whole journey was 1314 kilometers long. After completing the journey across mountains and seas, the customer exclaimed: "What a great journey and experience it is to experience four countries in one day with a vehicle with excellent driving intelligent experience!"

At present, the free and dreamer sample cars organized by Junfeng have all arrived in Dubai. In the near future, Dubai will welcome the first "VOYAH" flagship store.