Driven by Junfeng Motors, "VOYAH"'s first sedan is undergoing rigorous experimentation when its pure electric Free and Dreamer reach the geographically harsh Middle East for sale. It is expected to launch in November.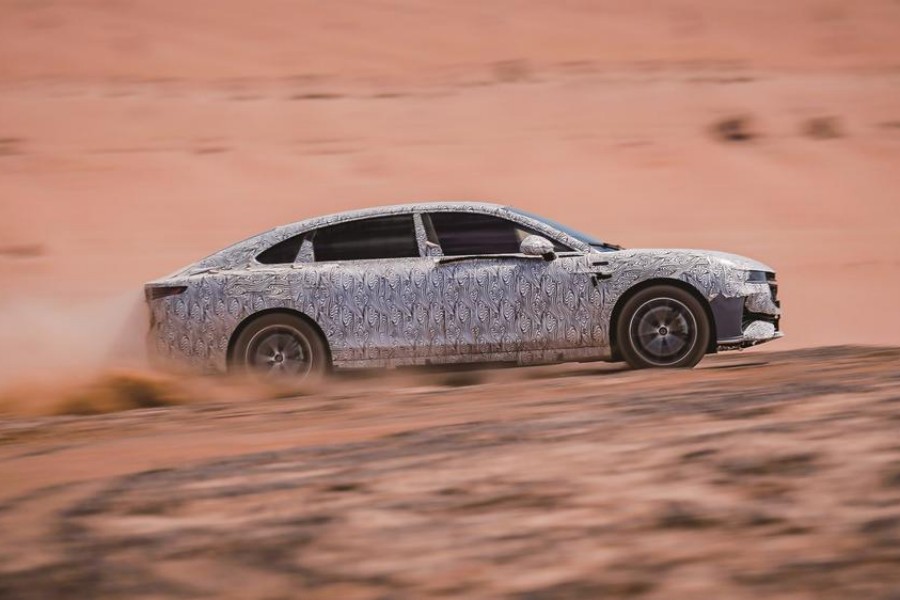 Junfeng Motor and "VOYAH" Automobile announced that the first car of "VOYAH" has completed nearly 150,000 kilometers of rigorous summer standard tests in Turpan and the Qilian Mountains of the plateau, which means that the new car is one step closer to the launch. "VOYAH" sedan is the third category model after "VOYAH" FREE and "VOYAH" Dreamer. The product layout of "VOYAH" and "three-year three-category" is steadily advancing.
It is reported that the test items include powertrain, durability, thermal management and air conditioning. Under the extreme test environment of 45°C ambient temperature, 72°C surface temperature, and 1000 watts of sunshine intensity in Turpan, Xinjiang, and in the plateau climate with an altitude of over 4,000 meters in Qilian Mountains, the "VOYAH" sedan successfully passed a number of system functions such as battery cooling and air conditioning. Performance and performance stability testing.
Starting from the user's real scene, the "VOYAH" car has verified the performance and comfort experience under various harsh working conditions such as provincial national highways, highways, gravel roads, continuous slopes, rapid acceleration and deceleration, and high-power charging. The reliable liquid-cooled temperature control system can ensure that the three-electric system of the whole vehicle works at the most suitable temperature on the basis of meeting the power requirements, so as to exert the optimal vehicle performance, achieve the best cruising range, and protect the battery at the same time. System life. The working ability of the air-conditioning system in the high-temperature plateau environment is still strong and efficient, and it can quickly reach a comfortable temperature. The air-conditioning efficiency is in the first echelon of high-end new energy vehicles of the same level.
Junfeng Motor has sold "VOYAH" SUV and MPV pure electric vehicles to the Middle East. The geographical environment of the Middle East is relatively harsh, with strong wind and sand, and high temperature all year round. The summer standard experiment of the "VOYAH" sedan will make preparations for the model to be sold to special regions such as the Middle East.